Backlinks are one of the top eight ranking factors on Google, alongside content quality, mobile optimization, site speed, and a few others.
Over the years, Google has gotten better at determining which backlinks are natural and which were paid for. Paid backlinks can do more harm than good, especially if you get placements on low-quality sites.
Whether you're building backlinks for your e-commerce site or are trying to attract local backlinks, natural links are the way to go. Here are six tips to make building natural links easy.
1. Know Your Audience and the Kind of Content They Want
The first step is knowing what kind of content your audience is interested in. Writing content that your audience is curious about will make it more likely for other bloggers in your niche to link to you organically.
Of course, you have to know your audience first. Use tools like Google Analytics and Facebook Audience Insights to learn more about your audience's demographics and interests.
Website analytical tools like Google Analytics and Google Search Console allow you to learn which type of content gets the most engagement. Some metrics you can look at to gauge a topic's popularity include:
Click-through rate on Google
Amount of time spent on page
Number of visitors from the search engines
Don't limit yourself to informational blog posts, though. Sometimes, the type of content your audience wants will take another form.
For example, your audience might want infographics that break down different stats in your industry. People might want to use your infographic and reach out to you to ask if they can do so. A listicle-style article or a how-to guide might be what your audience is looking for.
Similarly, publishing new research or case studies in your niche might help your audience find answers to pressing issues.
Don't overlook YouTube videos, either. You can embed them in your blog posts to make them more link-worthy. There are many types of YouTube videos that may attract natural backlinks: interviews with customers, tutorial videos, investigative journalism videos, and more.
2. Find Link-Worthy Content and Make Something Better
Brian Dean of Backlinko popularized the idea of the "skyscraper technique." It involves finding link-worthy content ranking on the top pages of Google and creating something better.
Your goal should be to create an article that incorporates all the information spread throughout the various articles showing up on the first page of Google. Not only that, but you will add additional information not yet found in those articles.
Finally, you will spice up your new article with infographics, eye-catching images, quotes, original research, embedded videos, links to sources, and more to create the most comprehensive resource on the internet.
While the skyscraper technique works well for SEO, it is also extremely efficient for attracting organic backlinks. When someone wants to cite a source, they'll naturally choose your article, which is packed with so much information that will help their readers.
Besides, if you cite multiple stats in your article, people will only have to link to your one article as a source when citing those stats in their own articles instead of including multiple citations.
There are two ways to go about doing your research for this technique. One is to simply use Google, review the top-ranking articles, and notice concepts and ideas they fail to mention.
Another way is to use a competitive research tool like SEMrush to run a backlink audit on your top competitors' websites. That way, you can discover which of their articles are getting the most backlinks.
You would then use those articles as inspiration for your skyscraper article. If people are linking to those articles, it's because they think they offer value to their readers, so why not create articles that offer even more value?
You can even steal your competitors' backlinks after having created your skyscraper article by reaching out to the sites that linked to the now-inferior articles and suggesting that they link to you instead. Some people will be happy to do so, as it will benefit both them and their readers.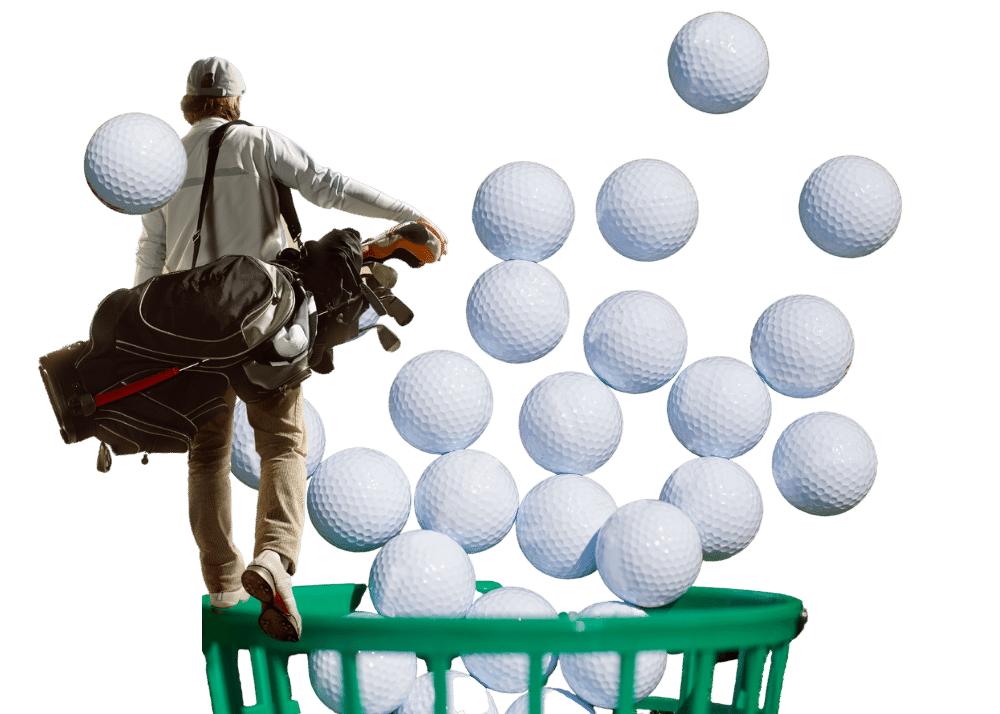 3. Don't Forget About Images and Videos
Original images and videos are very effective at attracting backlinks. They make your articles more interesting and easier to read.
Would you link to an article with no images or videos? Articles that contain only text are boring, hard to skim through, and hard to read. They will be less likely to attract backlinks, so include at least a few images in each blog post and a video if possible.
Just how many images do you need? Neil Patel recommends using one image for every 150 words. In other words, if you have a 1,000-word article, you'll want to include 6-7 images.
Of course, every article is different. Some article types, like how-to guides, require more images than others. Sometimes, including too many images can be disorienting and make it harder for visitors to follow your flow. However, up to one image per 100-150 words is generally okay.
Pro-tip: Upload your videos to YouTube and then embed them into your article. Uploading them directly to your site can cause your site to load slowly. Similarly, compress your images using Smush or TinyPNG before uploading them to reduce their impact on your page speed.
4. Reach Out to Webmasters and Influencers
Just because you're trying to get natural links, that doesn't mean you have to sit back and hope for them to materialize by themselves. You can and should be proactive in your backlink-building campaign, reaching out to webmasters and influencers to get backlinks.
You won't get a response from all webmasters. In fact, depending on the backlink outreach strategy you are using, more webmasters may ignore you than not. However, you'll still get a lot more backlinks than by simply waiting for them to come by themselves. As a result, you'll get faster results, and your rankings will go up quicker.
5. Provide Incredible Value Instead of Just Asking for Links
When reaching out to webmasters, it's important to provide incredible value instead of just asking for links. Simply asking is sometimes enough, but most of the time, people are more likely to act when there is something in it for them.
So, what can you offer webmasters? Here are the top backlink outreach strategies that are the most effective:
Guest post outreach: You offer to write a guest post, for free, in exchange for a link back to your site in the article and/or bio.
Testimonial link building: You offer to write a testimonial for one of the site's products or services in exchange for a short bio and link.
Infographic link building: You create an infographic and send it to webmasters, offering free usage if they credit you.
Broken link building: You find broken links on other sites and inform the webmasters about them, suggesting one of your own links as a replacement.
Guest post outreach is the most effective, as it offers the most value. At the same time, it is very time-consuming. You need to pitch article ideas and write articles once they are accepted. Typically, you'll also need to conform to strict guidelines, such as a minimum word count, a limit on the number of outbound links in the article, and a certain writing style.
Testimonial and infographic link building are very effective as well. You only need to create an infographic once to get multiple links from it. Testimonials are also a win-win for both of you, as they don't require as much effort to create as a guest post.
Broken link building used to be a novel idea, but it is no longer as effective as it once was. However, it's still a valid strategy.
6. Avoid Paying for Links
Finally, avoid paying for links. I know that it seems like a quick fix – an easy way to get backlinks without the effort required to get natural backlinks. However, it's not worth it.
According to Google's guidelines, paying for links that pass PageRank is considered a link scheme. Link schemes refer to schemes that try to manipulate search engines by building unnatural links.
By the way, it's not only paying for links directly that's considered a link scheme. Offering a free product or service in exchange for a link is also prohibited. The same applies to excessive link exchanges – reaching out to multiple webmasters and offering to link to them in exchange for links back.
Paying for links could undermine your entire link-building campaign and cause you to receive a manual penalty from Google once it finds out about what you were doing. That could devastate your rankings, and it could be hard to recover from.
Final Thoughts
Backlinks are critical for SEO. Specifically, natural backlinks will help show Google that your site is interesting and boost your rankings. Creating awesome content that your audience wants is an important step, but you should also have a backlink outreach strategy that offers value.