Komalty Content Strategies started because I wanted to spend each day helping small businesses, growing brands, and even large companies achieve their objectives through people friendly digital marketing. Taking search engine algorithms and user experience in mind, I bolster sales by improving conversions rates for your desired goals. From professional advice to hands-free management services, a data-driven content strategy will take the guesswork out of marketing. Your perfect customer awaits. Let me know what you are looking to accomplish, and together we can build a profitable master plan.
The name "Komalty" refers to the ghost town in southwest Oklahoma where my grandparents lived. Long after the rural community had disappeared, my family operated a sizeable farming and ranching operation. As a kid, the world of agriculture introduced me to great people and cutting-edge technology. For me, content marketing walks the same line, helping people and machines work together.
With many thanks. – Rodney Brazil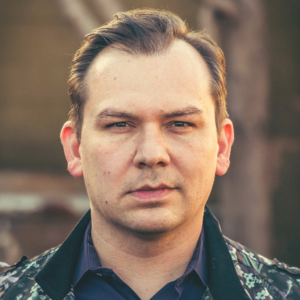 What does Komalty do?
As a highly skilled assistant specializing in digital marketing, I know that content strategy is crucial to any successful marketing campaign. But what exactly is content strategy? Essentially, it's a plan for creating, publishing, and managing content that aligns with the business or organization's goals. Content strategy involves:
Identifying the target audience.
Creating content that will resonate with them.
Determining what types of content to create, when to publish it, and how to distribute it.
A well-crafted content strategy can help businesses achieve various goals, such as increasing website traffic, improving SEO, building brand awareness, and driving conversions. By creating content that resonates with their target audience and meets their needs, businesses can establish themselves as thought leaders and build trust with potential customers.
How does Komalty create effective content strategies?
To create an effective SEO content strategy, starting with a thorough understanding of the target audience is essential. This involves researching their needs, preferences, and pain points and understanding the channels they use to consume content. From there, businesses can determine what types of content to create, such as blog posts, social media updates, videos, or podcasts, and create a calendar to ensure that content is published regularly and consistently.
In addition to creating and publishing content, a content strategy also involves ongoing measurement and analysis. By tracking metrics such as website traffic, engagement, and conversions, businesses can determine which content types resonate with their audience and adjust their strategy accordingly.
Overall, content strategy is critical to any successful digital marketing campaign. By creating a well-crafted strategy that aligns with business goals and resonates with the target audience, businesses can establish themselves as thought leaders in their industry and drive meaningful results.